Healthcare
At Protiviti, we know healthcare. Our global reach continues to expand at a rapid pace as we serve leading healthcare organizations amid accelerating change. We know industry changes that are imminent and their drivers. And, we know how to advise our clients to effectively address industry changes to best manage, protect and create substantial value in their healthcare delivery systems. Our team of experienced professionals and our Healthcare Center of Excellence are your resources for understanding and managing the multitude of changes and risks affecting healthcare. Whether your organization's chief concern is payment reform, regulatory compliance, revenue growth, cost management, cybersecurity or digital transformation, Protiviti is here for you.
Challenges and Opportunities facing the Healthcare Industry
Protiviti's healthcare industry team helps provider and payer leaders make better decisions by managing the risks they face today, as well as illuminating the risks and unforeseen consequences inherent in their strategies for future growth and opportunity
Sectors We Serve
Protiviti's healthcare industry team helps payer and provider leaders make better decisions by managing the risks they face today, as well as illuminating the risks and unforeseen consequences inherent in their strategies for future growth and opportunity
Healthcare Providers
Protiviti brings deep industry knowledge and skills to help healthcare provider organizations manage risks and maintain their financial health. Our tailored solutions span clinical excellence, digital & advanced analytics, enterprise applications/ ERP modernisation, financial & operational performance, information technology & cybersecurity, innovation, mergers & acquisitions, next-gen internal audit, revenue integrity, risk & compliance and other top provider concerns.
Healthcare Payers
Specialize in helping health plans and PBMs across Medicare, Medicaid, and commercial lines of business operationalise and execute solutions to enhance business performance and drive sustainable growth. Whether we are assisting with strategic planning, revenue enhancement, cost savings, or process improvement initiatives, we apply innovation, collaboration, and technology acumen across your organization.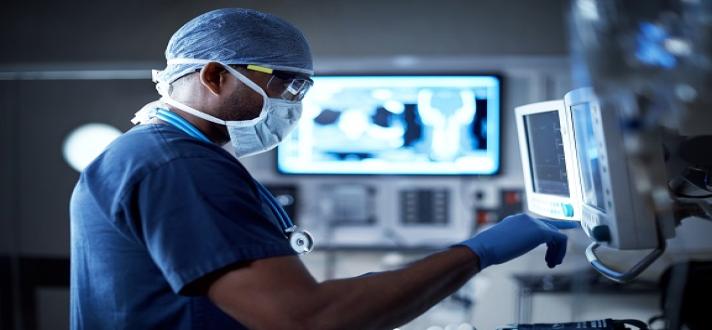 Our services for Healthcare Organizations:
Healthcare is a strategic industry at Protiviti with dedicated professionals and a Healthcare Center of Excellence that is organized to innovate industry-specific solutions with a primary goal of becoming a mission-critical strategic partner to each of the organizations we serve.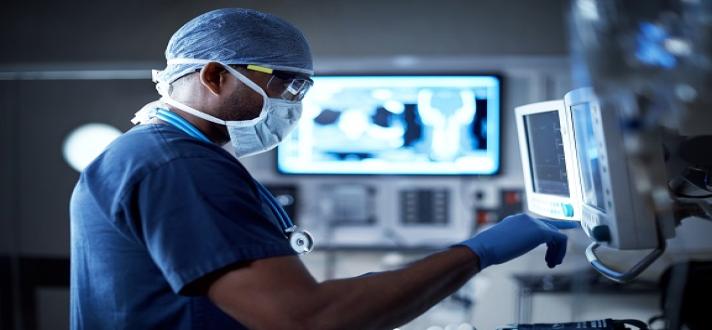 Protiviti's world-class internal audit (IA) services provide effective insight and confidence to leaders that their organizations can meet the demands of the ever-changing business environment. Management is leveraging IA more than ever as a strategic resource to provide guidance based on broad and deep skill sets and perspectives; analytical and digital capabilities; and internal knowledge of operations, strategic goals, and risk and control structures. Our IA services help ensure that healthcare organizations become more innovative and explore new technologies, identify and mitigate emerging risks, develop creative solutions to address complex business challenges, and encourages best practices to enhance business functions. Healthcare Internal Audit and Financial Advisory services include:
IA Assurance and Advisory Services
IT Audits
Next-Gen Auditing & Analytics
IA Program Assessments & Benchmarking
Risk Assessment & Audit Plan Development
Protiviti provides solutions to help providers and payers ensure they have a robust, effective compliance program to prevent and detect instances and events of legal and regulatory violations. Healthcare Risk & Compliance services includes:
Co-sourcing/outsourcing
Assessment & Remediation
Audits & Investigations
Compliance Program Effectiveness
Compliance Projects
Compliance Risk Assessments
Enterprise Risk Management
Independent Review Organizations
Interim Compliance Officer / Supplemental Staffing
Protiviti provides agile services through a unique, blended model of flexible staffing services and consulting expertise whether your need is project, program, or skill based in nature. From coordination and management of IT projects to full outsourcing of labor-intensive technology support and implementation services, we help you thrive amid the numerous challenges in the following areas so you can focus on your strategic initiatives. Healthcare Technology Consulting services include:
Cloud Solutions
Compliance and Frameworks
Custom Development Services
Cybersecurity
Data and Advanced Analytics
Emerging Technologies
Enterprise Application Solutions
Managed / Outsourced Solutions
Technology Strategy and Operations
Financial & Operational Performance services increase enterprise value by transforming business processes and driving sustainable change. The best Finance, Revenue Cycle, and Performance Management professionals deliver proven results in challenging environments by effectively leveraging technology and leading practices, using tested and proven program management techniques and capabilities, and bringing an intense focus on change management. Concurrently, Protiviti and Robert Half partner to share the workload/burden with our clients to address performance or project issues in key business functions while also filling operational roles in a unique arrangement, using proven results-oriented professionals. Healthcare Business Performance Improvement services include:
Clinical Excellence
Finance Process Improvement
Managed Services
Revenue Cycle Redesign
Supply Chain
Legal Consulting
Protiviti helps healthcare organizations make the promise of digital transformation a reality. We help payers and providers alike uncover a deep understanding of the risks and opportunities presented by emerging technologies and think creatively about how these technologies can be used to improve performance and ensure interoperability. Avenues of rapid transformation are driving the need for consistent innovation throughout healthcare organizations that strive for a competitive market presence. Protiviti supports our clients in recognizing and effectively responding to the need for consistent innovation through training, discovery and ideation workshops, prototyping, Customer Experience (CX) initiatives, and implementation. Healthcare Digital Services include:
Customer Care and Service Automation
Customer and Digital Transformation Strategy
Customer Experience
Innovation
Creative and Design
Content
Sales and Marketing Acceleration
Digital Experience Platforms
Protiviti Preference Center
Sign up for Protiviti email and get the thought leadership, surveys, event invitations, and more that will help you gain an essential edge.