Non-Profit
Driving the Mission of Non-Profits to Maximum Impact.
Non-profit organizations innovate each day to positively impact their communities, be they local, national, or global. While driven by a mission beyond profit, they still face the business realities of understanding and meeting the needs of those they serve, leveraging technology to drive efficiency and great experiences, and operating an effective and well-controlled operation to maximize impact. In addition, non-profits in many parts of the world face additional scrutiny from regulators, tax authorities and the public at-large. Effectively and efficiently navigating the unique challenges facing non-profits is critical to allowing them to focus on achieving their valuable missions.
In today's rapidly-evolving environment, a trusted advisor – who not only provides relevant insights but delivers a combination of strategic vision, proven expertise, and practical experience – can enhance the value of your organization. Our non-profit consulting experts are here to partner with you to meet the challenges of this dynamic world.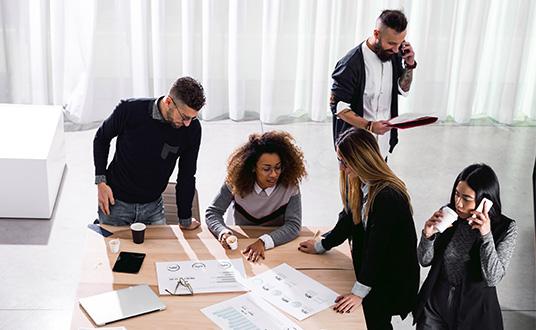 Foundations
---
Foundations help to fuel the impact of other non-profit organizations and advance social change. We help large foundations to optimize their impact by focusing on both their operations and those of their funded organizations. We frequently assist foundations with implementing and managing cybersecurity initiatives, enhancing technology infrastructure, and providing internal audit capabilities.
---
We help you retain and grow your membership
Professional Associations
---
Professional organizations help to drive progress forward for industries and professionals through advocacy and education. We help you retain and grow your membership through a focus on member experience, driving operational and digital enhancements. We have experience in reviewing and optimizing organizational design, driving cybersecurity initiatives, partnering on internal audit initiatives, and providing managed solutions for technology, finance, and accounting functions.
---
We help you retain and grow your membership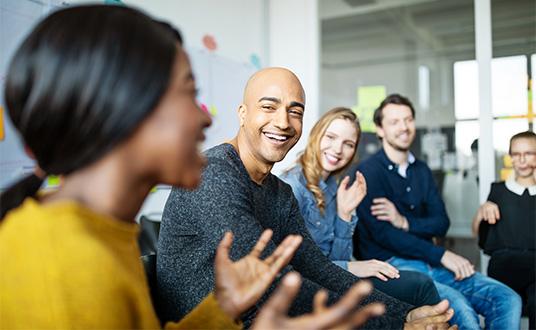 Religious and Ethnic Organizations
---
Religious organizations provide services to their followers and the broader communities that enrich lives. We provide specialized capabilities to help you optimize you real estate holdings, modernize your technology systems and manage costs to maximize the impact of the services you provide.
---
Through new experiences, enhance lives of your communities
Cultural Organizations
---
Cultural organizations enhance the lives of their communities through new experiences and opportunities for personal exploration and expression. We partner with you to assess and enhance your patron experience, modernizing your technology and helping to optimize your revenue streams. We also help you to drive operational performance through a wide range of internal audit and process enhancement capabilities.
---
Through new experiences, enhance lives of your communities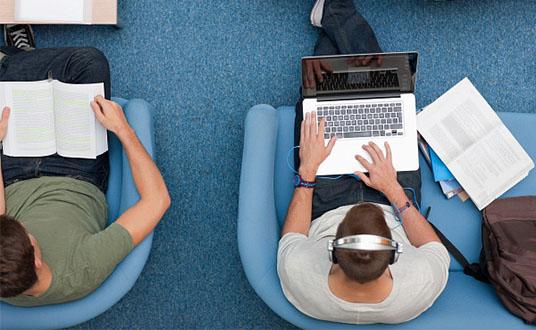 Education Institutions
---
Educational institutions help to build a more productive, knowledgeable society. We help you to achieve your mission through creation of well-controlled, efficient operations, powered by the latest technologies and focused on creating great experiences for your students. We offer a range of managed solutions in technology and financial operations that can help you save costs and drive performance.
---
Optimizing technology to drive excellence
Social Services Organizations
---
The broad family of social services organizations are unified in their drive to improve the health and welfare of their communities. We help drive performance in organizations which heavily utilize volunteers. We assist you in enhancing fundraising capabilities, maximizing government subsidies, and developing and managing alliance and ecosystems partnerships. We also assist in helping you meet your regulatory requirements and optimizing your technology infrastructure to drive operational excellence.
---
Optimizing technology to drive excellence
Leadership
Frank is the Global Leader for Protiviti's Higher Education and Not-for-Profit practice. He also serves as our Global Account Management lead. Prior to joining Protiviti, Frank served for many years as the National Managing Partner of a global accounting firm's Not-for ...
Charles is a Managing Director in New York and a global leader for the Public Sector Industry. Charles has significant experience in providing accounting and financial advisory, risk consulting and business transformation to both Public Sector, Healthcare and Technology ...