Our commitment to social responsibility and sustainability extends to our clients, local communities and business partners. Protiviti and our employees strive to shape the future of work through technology and innovation, invest in the communities where we operate, work with suppliers who support sustainable practices, and partner with our clients to effectively lead the way to positive, sustainable change.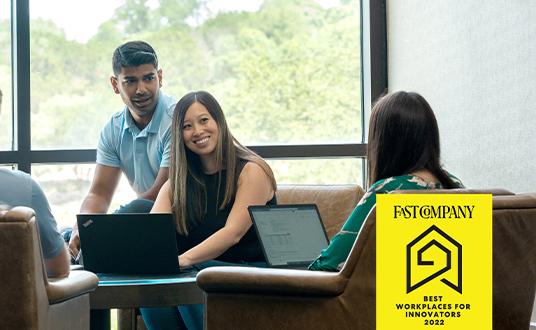 Emerging technology and innovation
---
Innovation is one of our core values. We expect, value and deliver new ideas and approaches. We employ a highly collaborative approach and the very latest in technology tools, together with novel problem-solving techniques, to ensure we discover the best possible solutions for our clients and our business.
Protiviti also offers unique professional growth opportunities to further innovative skills in a collaborative business setting through our Design Thinking and iNN programs. As a testament to this, Protiviti has been named one of the Fast Company 2022 Best Workplaces for Innovators.
Learn more about how we Innovate here.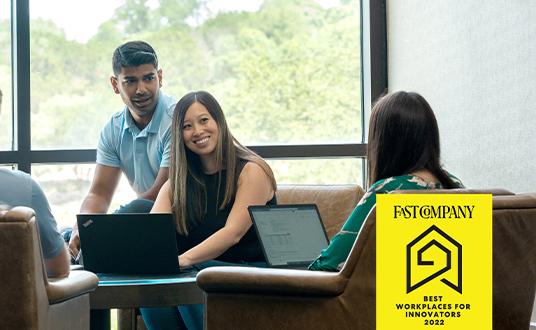 At Protiviti, we value the importance of being a good corporate citizen, and as such, we hold ourselves to the highest ethical standards both in the workplace and outside of it. We believe in doing the right thing and take actions that advance a greater well-being for all citizens of the world.
I on Hunger
Protiviti's global service program, i on Hunger, reflects our values and beliefs by allowing us to give back to our communities through the organizations we serve, creating a lasting impact on recipients. Since 2014, we have partnered with leading hunger relief organizations to provide millions of meals to hungry people around the world.
Community Involvement
Protiviti's vision and culture are centered around giving back to our communities and emphasizing participation in service opportunities alongside our colleagues and clients, globally and locally. We are proud to support employees and their selected and approved charities through various initiatives.
Matching Gifts
Partnered with our Parent Company, Robert Half, Protiviti encourages our employees to participate in matching contributions, direct giving, activity-based fundraising, donating through the Giving for Equality program and volunteering amplify our employees' efforts.
Supplier inclusion
Equity and diversity are longstanding pillars of our enterprise corporate culture. Through our parent company, Robert Half's world-class, Supplier Inclusion initiative we support the development of small and/or diverse-, women-, veteran-, service-disabled veteran-, LGBTQ+-owned businesses, and business owners with apparent and nonapparent disabilities. We also strongly encourage our suppliers, and those we have alliances within our communities, to work with diverse suppliers themselves.
Delivering holistic sustainability solutions for our clients
---
At Protiviti, we work with clients across industries to help them evaluate their ESG goals and create integrated, impactful ESG operating and reporting strategies. 
We take a holistic approach that helps businesses understand the bigger picture, so they can integrate sustainability throughout their strategy, values, structures, processes, services, and products in areas where it will have the greatest impact. 
We also provide thought leadership about the Future of ESG including: 
Industry- and solution-focused webinars and podcasts 
A monthly podcast series and newsletter for board members that highlights ESG updates and topical areas 
ESG training programs for our consultants 
Learn more