Infographic: Finance Trends for Technology, Media and Telecommunication
Whether migrating to cloud-based applications or enhancing data security and privacy or managing workforce disruptions, chief financial officers at technology, media and telecommunications (TMT) organizations are resetting priorities and reimagining their long-term roles. Below are some of the key takeaways from the TMT results of Protiviti's latest Global Finance Trends Survey.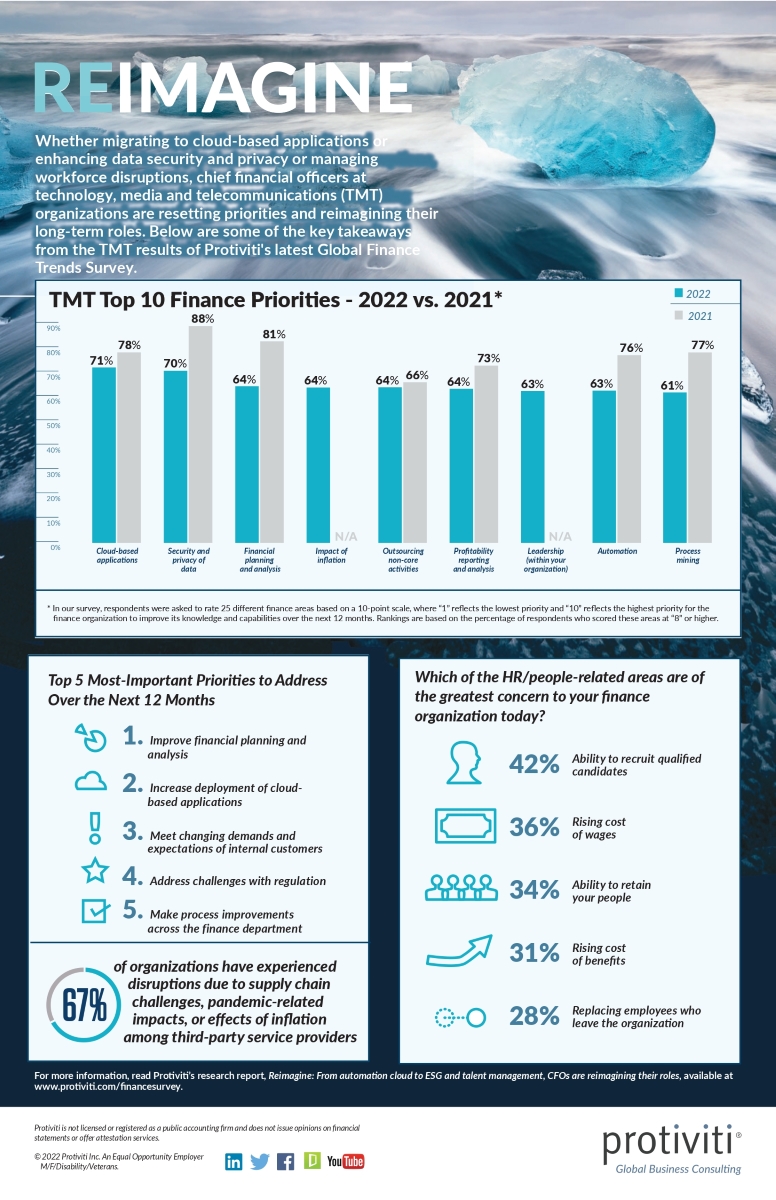 Leadership

Gordon Tucker is a Managing Director with over 25 years of experience providing management consulting, internal and external audit services to software, internet, high tech manufacturing and life science companies. His experience includes serving companies ranging in ...

Chris is a Managing Director in New York, leads Protiviti's global Finance Transformation and Transaction Services solutions and serves on our global ESG steering committee. These practices guide clients through complex reporting, transaction and transformation events. ...