Our DEI Mission & Vision
The vision and mission of our DEI journey are shared by everyone at Protiviti and are leadership priorities. We are committed to enhancing the attraction, retention, development and leadership paths of a diverse workforce. Additionally, we strive to be an employer of choice with an increasingly diversified and committed workforce reflective of the clients and communities in which we work and live.
Vision: To be an organization where everyone thrives 
Mission: Strengthen diversity, nurture a culture of equity, inclusion, and belonging, and expand our impact 
Defining DEI
Diversity: The presence of characteristics, different and similar, that make our workforce unique
Equity: The commitment to ensure processes are impartial, fair and provide access and opportunities for individual needs
Inclusion: The practice of valuing, respecting and creating a sense of belonging for our people
Inclusion moves us forward together
We are on this DEI journey together, and we succeed through teamwork, diversity and respect for one another. We operate in a highly collaborative manner where all viewpoints are heard and valued. We recognize and promote flexibility as essential to supporting our people.
Strategic Alliances
We are proud to partner with a number of strategic alliances in order to share related best practices, knowledge and educational resources for our people around the world.

Building wholistic and strong relationships with our alliances is key to our success. An important component of these relationships is to pay it forward and do our part to secure the next generation of leaders through scholarships. We care, we collaborate, but most importantly we deliver on what it means to have relationships built on reciprocity.
Diversity, Equity & Inclusion Pledges
The events related to the crisis of racial injustice have emanated throughout the U.S. and to other countries worldwide, so we believe it is appropriate to share with you our position, our actions, and how our values guide our actions. Racial injustice and violence have no place in our society or in our company. Together we stand with the Black community in condemning such hatred and seeking resolution, reform, and real change.
Our focus at Protiviti is a long-term commitment for enduring change, even when this progress requires us to be uncomfortable. Meaningful actions require the rich teamwork that is a hallmark of our firm, building on the inertia we are now seeing. The social and racial injustice that we are all witnessing will take time to resolve, but we stand committed to taking focused action to support this transformation.
Protiviti is proud to partner with JPMorgan Chase in the Diverse Supplier Grant Initiative. This program is aimed at providing diverse-owned businesses, with an emphasis on Black, Hispanic, and Latino-owned businesses, access to growth capital they need to more effectively compete and secure corporate contracts from companies like ours, JPMorgan Chase, and the Fortune 500.
Meeting minimum requirements for doing business with large corporations can often be cost-prohibitive for diverse-owned small businesses. This program is being funded by a combination of contributions from JPMorgan Chase, as well as other corporations like ours, with an interest in fostering the success of diverse suppliers.
Through this initiative we aim to lower common financial barriers diverse businesses experience.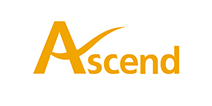 A commitment to promote inclusion in the wake of the Covid-19 pandemic bias and adverse impact to communities of diversity. Affirms the 5-point action pledge: Promote, Denounce Bias, Support Communities, Give Donations.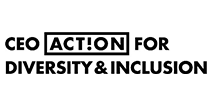 Pledge to make our workplace a trusting place to have open communication, expand unconscious bias awareness, share best practices, and create and share strategic inclusion and diversity plans within our company.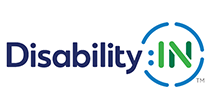 Helping to advance disability inclusion and equity by participating in the Disability Equity Index, sharing important information on disability inclusion and increasing investor interest on understanding inclusivity of people with disabilities.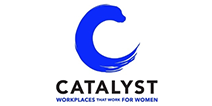 A commitment to strengthen the diversity and inclusion metrics, policies, and practices across organizations to advance and promote women into leadership roles and accelerate change.
Top accolades
Protiviti and our parent company, Robert Half, are pleased to have been recognized for a variety of national, regional and industry accomplishments.