Energy and Utilities Finance Trends Survey Infographic
From automation and cloud to ESG and talent management, CFOs are reimagining their long-term roles. These are among the key takeaways from the results of Protiviti's latest Global Finance Trends Survey.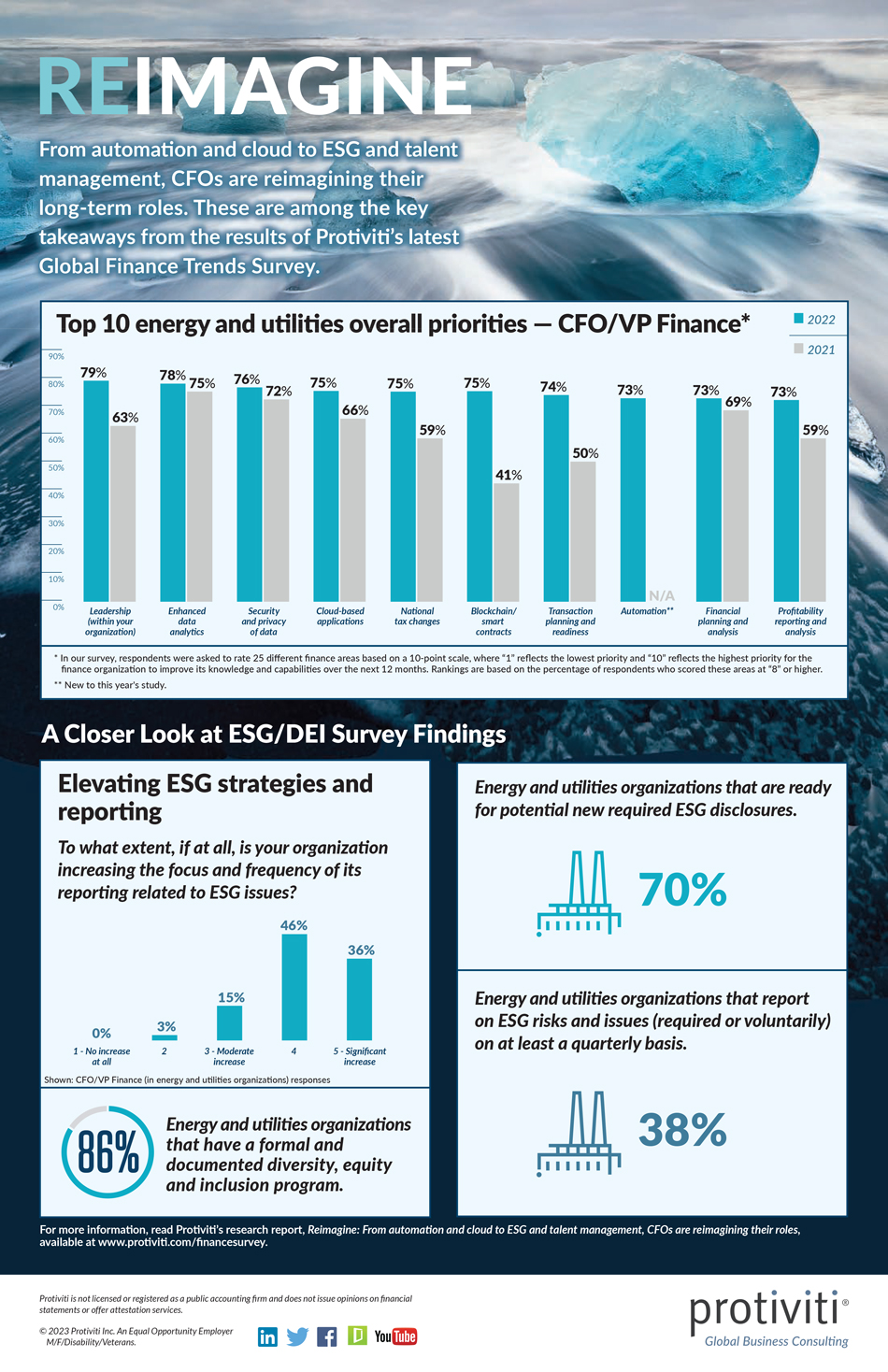 Leadership

Tyler is the Global leader of Protiviti's Energy and Utilities (E&U) industry, which covers all segments of the Oil and Gas value chain, Power & Utilities, Renewables, and Mining. In this role, Tyler ensures that Protiviti has robust offerings in Internal Audit ...