Podcast | Accelerate: Assessing CFO and Finance Leader Priorities for the Coming Year – with Kerry Buchar and Chris Wright
The volume of CFO priorities has increased for years. In the past 12 months, the intensity of these urgencies also spiked, forcing finance leaders to make higher-stakes decisions more quickly and implement major adjustments with far-reaching implications.
Results from the latest Global Finance Trends Survey conducted by Protiviti show that CFOs recognize the volume and magnitude of the challenges bearing down on them and their finance groups as they prioritize ESG, generative AI, business planning and analysis, talent management, and much more.
The results of this study are available in our new report, Accelerate: Assessing CFO and Finance Leader Perspectives and Priorities for the Coming Year. This is available at www.protiviti.com/financesurvey.
In this podcast, Protiviti Managing Directors Kerry Buchar and Chris Wright share their insights on the results of this global study and what they tell us about the challenges finance organizations face today.
Chris is the global leader of Protiviti's Business Performance Improvement group. Kerry is a leader in the BPI practice, with experience in accounting and finance transformation.
Contact Chris here: www.protiviti.com/us-en/christopher-wright.
Contact Kerry here: www.protiviti.com/us-en/kerry-buchar.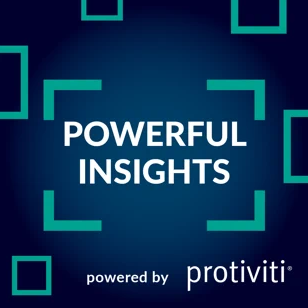 Powerful Insights on Apple Podcasts
Protiviti presents Powerful Insights. This podcast features leaders and subject-matter experts from around the world offering insights on key issues facing organizations in our dynamic, challenging and competitive global business climate.
Subscribe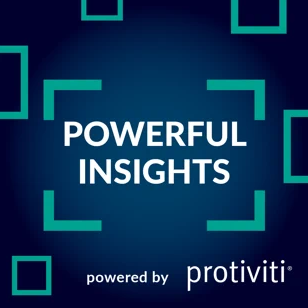 2023 Global Finance Trends Survey
Explore Protiviti's 2023 global finance trends survey with expert opinions, financial forecasts, and financial risk assessments.
Read More