Technology Insights
March 2023
The White House recently released a comprehensive national cybersecurity strategy that is sure to have a major impact on government agencies as well as private businesses.
The Biden-Harris administration has been percolating a comprehensive cybersecurity strategy for some time and in early March released the aptly named "National Cybersecurity Strategy." The 35-page document was created to help strengthen cybersecurity on a national level and address the lessons learned from the advanced cyberattacks that have taken place over the last few years.
Learn more.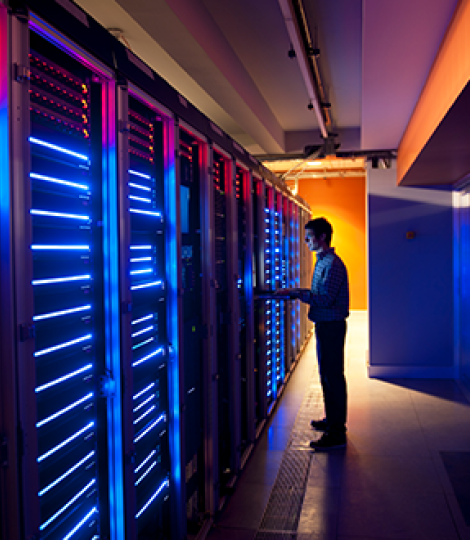 Don't Miss This One! (Or Watch on Replay)
---
Thursday, March 16, 1 p.m. EST — Protect and Govern Your Sensitive Data With Microsoft Purview
Data protection is top of mind for every organization. However, it's never been harder to understand and govern an organization's sensitive information and safeguard all your data across platforms, apps and clouds. Microsoft Purview brings together trusted products for governance and compliance under one umbrella so it's easier to manage all of your data, even if it's not stored on Microsoft platforms. Help keep your organization's data safe with a range of solutions for unified data governance, information protection, risk management and compliance. Microsoft Purview secures your most important asset: your data. If you miss the live webinar, use the registration link below to watch on replay.
Register Now
Blogs
By Amanda Downs and Alina Zamorskaya
Technical debt is no longer just a "technical" problem. As recent, widely publicized events have shown, it is a business problem that can have serious consequences for organizations. The government and Congress are taking notice of unfair consumer experiences, and it is crucial for businesses to address their technical debt and minimize the risk of negative press, government fines and damaged reputations.
By Gulsen Saul
Every cybersecurity organization, through its program maturity journey, grapples with the challenge of choosing and aligning with a security framework. Frameworks provide structure, but also allow the organizations to evaluate their program internally, as well as against industry peers. Let's take a closer look at some of the most common security frameworks used within the industry, including key considerations when selecting one and pitfalls to avoid.