Industry Insights - Energy
Welcome to the Q1 2023 edition of the Energy & Utilities newsletter.
Earlier this year, we hosted Protiviti's Energy & Utilities 2023 Top Risks webinar and report findings, and we continue to discuss efforts by various companies to build on environmental, social and governance (ESG) standards. Protiviti also continues to evaluate and react to changes and vulnerabilities in cybersecurity in the industry.
2023 Energy & Utilities Top Risks Report and Webinar
---
Operational issues are top priorities for the Energy & Utilities industry group in 2023 and 2032
Protiviti recently released the 2023 Energy & Utilities Top Risks survey and report, which showcases several key risks, including concerns about people and talent and uncertain economic and global conditions. Learn about how professionals in the energy and utilities industry can perform to address workforce challenges, escalating inflation, rising costs, disruption in the global supply chain and rapidly developing technologies.
2023 Energy & Utilities Top Risks Resources
UPCOMING EVENTS AND WEBINARS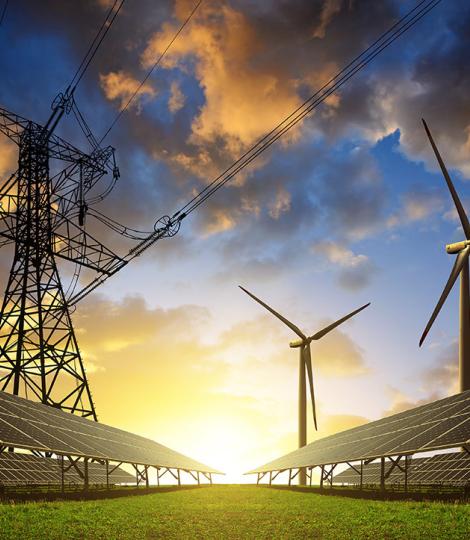 Blog | Digitizing Experiences (Customer & Employee) Creates Value for Energy and Utilities Firms
---
Leaders of energy and utilities (E&U) businesses are becoming increasingly focused on the business impacts of rapidly evolving technology.
Read our recent blog post to learn more
KNOWLEDGELEADER
ConocoPhillips: Evolving Internal Audit Toward a Technology-Enabled Future
ConocoPhillips is recognized as a technologically innovative company, and internal audit must keep pace to best serve the enterprise in both its assurance and advisory roles. Bob Heinrich, general auditor at ConocoPhillips, highlights his team's critical efforts toward developing an organization and workforce of the future.
Sustainability Chief of Drax Group, UK: "We'll Be the First Carbon-Negative Power Station by 2030"
Alan Knight is group director of sustainability at the Drax Group, a U.K.-based renewable-energy company engaged in power generation, the production of sustainable biomass and the sale of renewable electricity to businesses. Under Knight's leadership, Drax is committed to enabling a zero-carbon, lower-cost energy future through engineering, technology and innovation, and has set an ambitious goal to be the world's first carbon-negative power station by 2030.