Finance Transformation
Change the way finance works
The role of finance executives is dynamic, constantly evolving to keep pace with technology and the changing demands of internal and external customers.
Protiviti finance transformation strategies helps finance leaders address their current challenges, prepare for future challenges, and explore opportunities for continuous growth, delivering innovative solutions and supporting finance as a forward-thinking, strategic partner for the business.
Our finance transformation services
Key technology partners
Through our alliance partnerships, we connect innovative services and technology with consulting expertise to optimise key finance and accounting processes and business performance initiatives.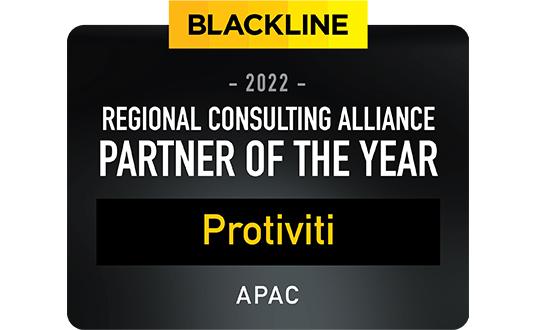 Blackline's APAC regional consulting partner of the year for 2022
We're proud to be named Blackline's APAC Regional Consulting Partner for 2022. This is a testament to our collaboration with the team, utilising our expertise in finance transformation to implement Blackline's cloud software solutions.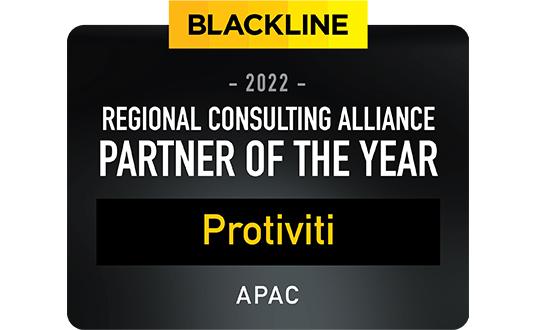 How do you build a resilient finance function in a time of ongoing disruption and change?
Build a finance function focused on the future
How do you build a resilient finance function in a time of ongoing disruption and change?
How do you optimise and integrate new technologies into your existing processes to enable automation and scalability? 
How do you meet regulatory requirements and prepare your team for new ones? 
The demands on the finance function are constantly growing, and Protiviti is here to help.
Harnessing intelligent data lineage, new technologies, and digital tools, Protiviti helps organisations achieve finance transformation for the future. At the core of our methodology is aligning people, process, and technology to drive efficiency and productivity, enabling change and creating value for the entire organisation.
We drive finance transformation, from assessments through the execution of strategic initiatives to address the challenge now with a focus on the future of the enterprise. We provide finance transformation strategies and solutions tailored to achieve your goals and provide a framework for continuous growth, including:
Technology enablement to optimise core finance and accounting process (record to report, source to pay, order to cash, plan to project)
Effective data governance to ensure control and oversight
Measure and report on new SEC standards related to ESG
Advanced analytics for real-time metrics to satisfy rising internal and external expectations
Balance skills and scale with a service delivery model designed to address changing demands
Create sustainable change organisation wide by improving alignment, collaboration and delivery
How do you build a resilient finance function in a time of ongoing disruption and change?