Technology, Media & Telecommunications
Accelerating growth in a digital world
TMT organisations have demonstrated resilience and achieved incredible growth as their businesses have become increasingly demanded by consumers across both B2B and B2C sectors. With this growth comes an increased amount of opportunity, a responsibility to maintain consumer trust, and a need to proactively manage risk. Simultaneously, the industry is facing a mounting focus on compliance and is undergoing rigorous regulatory scrutiny. During this critical growth period, our team is here to help your business take a comprehensive approach to scale, drive and achieve business growth, establish and maintain effective governance, risk, and compliance programme, as well as adapt to a rapidly changing market. We work with TMT organisations of all sizes and across all business lifecycle stages to achieve a strategic approach for the future.
Challenges and Opportunities
For those critical points in a company's lifecycle, Protiviti professionals work collaboratively with TMT industry leaders in finance, audit, technology, legal, and operations to form strategic solutions that meet today's evolving landscape and respond to
Fuel growth. Build trust. Manage risk.
Software
We help emerging to established software companies manage their risks, adapt to changing regulatory requirements in their products and platforms, build and improve processes, reduce costs, and manage business in the cloud. At any critical point in a company's lifecycle Protiviti can partner with you to achieve a strategic approach for the future.
Fuel growth. Build trust. Manage risk.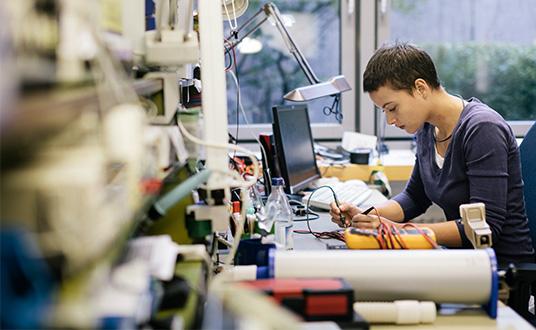 High tech and electronics
We work with semiconductor and semiconductor equipment manufacturers, networking providers, and other high-tech equipment and services providers improve cost management, enhance revenues, identify and mitigate risk – including supply chain risk – and support strategies critical to a businesses' success.
For any critical point in a company's lifecycle
Telecommunications
In our ever-connected world, telecommunications providers strive to maintain market share, customer loyalty, and trust while finding innovative ways to optimise margins, manage risks, and remain at the forefront of emerging technologies. Protiviti continues to invest in solutions and talent versed in telecommunications to help drive 5G innovation, edge computing and other future leaning areas.
For any critical point in a company's lifecycle
Media and entertainment
In the rapidly changing digital market, consumers demand content to be at their fingertips. This responsibility falls to media and entertainment (M&E) organisations to engage, innovate, differentiate, and evolve to capture the intensifying growth while standing out in a competitive market and maintaining public trust. We help M&E companies improve customer experience to help retain current customers and attract new customers.
Leadership

Sam is the country leader for Singapore. With over 25 years' experience, he's primarily worked in financial services with consulting firms or directly in the banking industry to deliver change and support strategic, tactical, and operation goals across Asia, Europe and ...