Cost Optimisation in Manufacturing – with Shawn Seasongood and Andrea Vardaro Thomas
Well, it looks like a recession is coming. Or maybe it's not. Or maybe it is. It seems like it's been a long wait for the other economic shoe to drop. And in the meantime, many questions are arising around managing costs in organisations.
CFOs and finance leaders continue to have a lot of questions, and get even more from their internal stakeholders and customers, about projections, cost management, supply chains and more. This is especially true for organisations in the manufacturing and distribution industry. They operate in multiple locations. They often are operating on different systems. They can be more susceptible to supply chain issues and any disruptions that might take place around the world. And they have unique talent management challenges.
Strategic cost optimisation and management is something beneficial to commit to during any economic cycle, especially for organisations in the manufacturing industry. In this episode, we speak with two experts on this topic – Protiviti Managing Directors Andrea Vardaro Thomas and Shawn Seasongood. Both are leaders in Protiviti's Business Performance Improvement group.
For more information, visit the Cost and Performance Management page on the Protiviti website.
Contact Andrea at [email protected].
Contact Shawn at [email protected].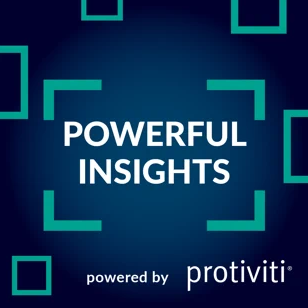 Powerful Insights on Apple Podcasts
Protiviti presents Powerful Insights. This podcast features leaders and subject-matter experts from around the world offering insights on key issues facing organisations in our dynamic, challenging and competitive global business climate.
Subscribe