Agile Factories: Building Flexibility and Adaptability in Manufacturing – with Robert Giacobbe, Sharon Lindstrom and David Petrucci
As manufacturing organisations assess new ways to innovate and transform their operations, one area they continue to explore is the development of agile factories. In this episode, we talk with Protiviti Managing Directors Sharon Lindstrom, David Petrucci and Robert Giacobbe. Together, they explore the concept of agile factories and the importance of building flexibility and adaptability in the manufacturing sector.
The conversation highlights the significance of agile factories in today's manufacturing landscape. Protiviti's experts underscore the challenges faced by traditional manufacturing plants and the need for flexibility, adaptability and rapid responsiveness. They also emphasise the lessons learned from the pandemic and the importance of embracing a B2C approach in a B2B environment to meet customer expectations. By incorporating new technologies and fostering a culture of agility, manufacturing companies can thrive in an ever-changing market.
Sharon is the Global Leader for Protiviti's Manufacturing and Distribution Industry Group. Dave is the Global Leader for Protiviti's Supply Chain Practice, and Robert is a leader with Protiviti's Supply Chain and Business Performance Improvement Group.
For more information, visit the Manufacturing and Distribution Industry and Operations pages on the Protiviti website.
Contact Sharon at [email protected].
Contact David at [email protected].
Contact Robert at [email protected].
To request a transcript of this episode, contact [email protected].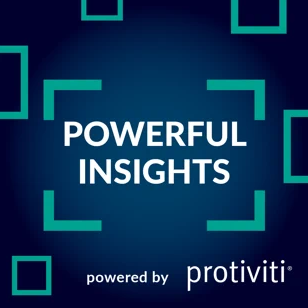 Powerful Insights on Apple Podcasts
Protiviti presents Powerful Insights. This podcast features leaders and subject-matter experts from around the world offering insights on key issues facing organisations in our dynamic, challenging and competitive global business climate.
Subscribe