About Us
Deep expertise. Unparalleled collaboration.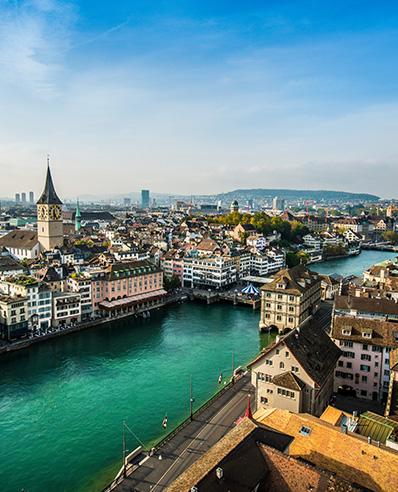 Protiviti is a global consulting firm with more than 20 years of experience in the market. In Switzerland for three years, our Swiss branch delivers deep expertise, objective insights, and a tailored and unparalleled collaboration to help leaders confidently face the future. With a boutique approach, our Swiss branch helps business challenges in technology, business process, analytics, risk, compliance, transactions and internal audit.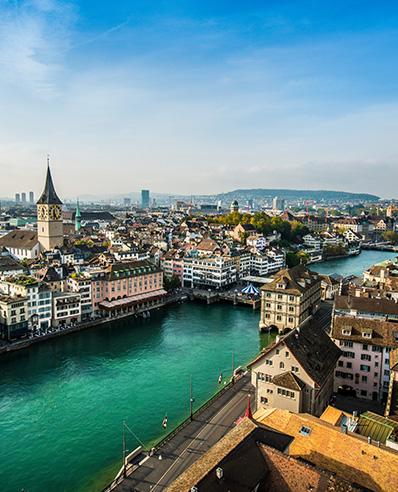 Bold. Strong. Innovative.
Protiviti leaders lead with integrity. They care deeply about creating an inclusive and supportive culture for our people. They draw from a wealth of industry and business experience. They ensure our consultants have access to extensive training and the latest in technology, tools and approaches to critical thinking. They ensure the solutions we offer our clients are tailored, bold and innovative. They are the foundation of our success.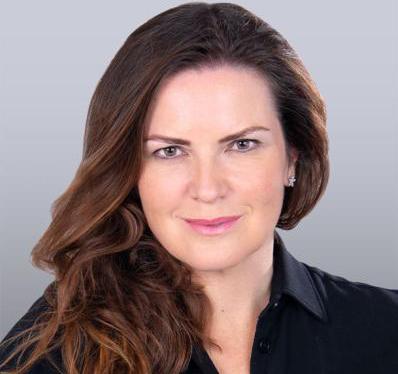 Milena Danielsen
---
Country Market Lead
Milena is a highly skilled leader with a passion for changing and challenging environments. She has 16 years of international consulting experience focusing on strategy definition, process design, change, project and line management.
Milena has established and built up various companies, set up new business units, and guided through significant change programs. She helped organizations to face change and define new strategies, efficient processes and motivating ways of working while coaching the decision-makers and key project stakeholders.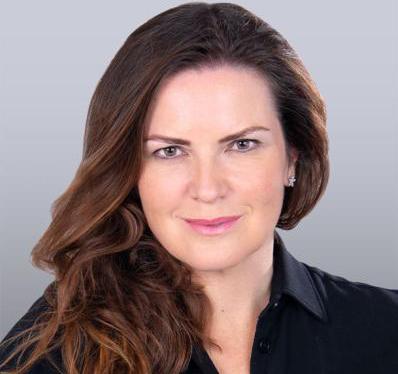 Integrity
Integrity means committing to do the right thing in all situations. This includes our relationships with our clients and with our colleagues, the way we ethically steward our company, and the ways in which we contribute to our communities. Discover how Protiviti demonstrates this core value, every day.
Inclusion
Inclusion means creating an equitable work environment where everyone can flourish. We succeed through teamwork, diversity and respect for each other. Discover how Protiviti demonstrates this core value, every day.
Innovation
Innovation means we expect, value and deliver new ideas and approaches. We use a highly collaborative approach and the latest in tools and techniques to provide innovative solutions to our clients. Discover how Protiviti demonstrates this core value, every day.
Commitment to success
We empower our people to drive the success of our clients and colleagues and to better our communities. We also celebrate our people's individual and team successes as together we deliver excellence and make a positive impact on the world around us.
Newsroom
Read the latest news on Protiviti's services, research, initiatives, awards, partnerships and thought leadership. Media contacts can provide access to Protiviti's leaders for analysis and opinion on today's most relevant global business issues.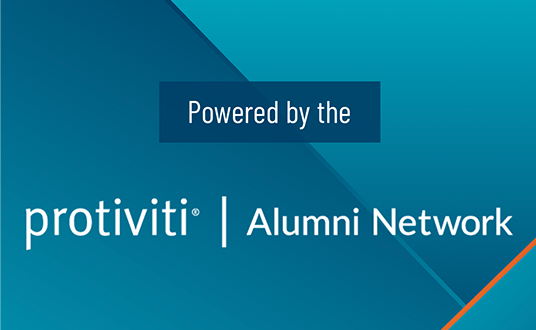 Alumni
---
Join our Global Alumni Network!
However long ago you joined us on your career journey, we hope you still feel part of the Protiviti family. We want to continue to support you, whether you are planning your next career step, looking to hire, or interested in partnering with us to solve your business challenges.
Reconnect with Protiviti alumni around the world. Sign up for personalised training, access to our world-class thought leadership and exclusive alumni events. Take advantage of our career development resources, including a complimentary one-year subscription to KnowledgeLeader, our exclusive repository of tools, programs and more for internal audit and risk management professionals.
Access our Alumni Network Portal here.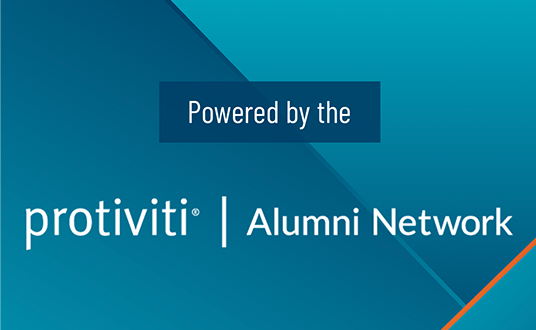 Our Global Presence
---
Together with our independent and locally owned Member Firms, we provide clients with consulting and managed solutions in finance, technology, operations, data, analytics, governance, risk, and internal audit through our network of more than 85 offices in over 25 countries.