Our Cyber Defense and Cyber Resilience services
Our Cyber Defense and Cyber Resilience solutions:
Strategy and Planning
Develop strategic resilience response plans to guide an entire organisation in the event of a cybersecurity incident. Our incident response plans are brief, clear, resilient, and adaptable.
Tabletop Exercises
Whether you are rolling out an incident response process, stress-testing an existing process, or refreshing your team on the latest updates, we facilitate interactive sessions to test your resilience response processes against documented plans with the relevant stakeholders.
Emergency Breach Response
No matter how much you invest in security, incidents happen. We help minimise the impact on your business with our global on-call services.
Post-Event Review and Facilitated Lessons Learned
After an incident, recovery mode begins. Identify and address an incident's root cause, evaluate response procedures for future incidents, and reinstate protection confidence.
---
We help clients prepare to perform the most-needed tasks
Our Cyber Defense and Cyber Resilience approach
Our cyber defense approach is built on three pillars, including:
Crisis management (enabling leaders to achieve their goals in a disrupted environment), implementation without overload (effective and efficient preparation, response, and recovery through a core team), and enabling technical responders (ensuring the most technically skilled people remain engaged in what they do best).
We help clients prepare to perform the most-needed tasks during a crisis for a faster response, minimal impact, and stronger long-term cyber and operational resilience.
---
We help clients prepare to perform the most-needed tasks
---
Believe in proactive responses to security events
Our emergency response on-call services
If you believe you have an ongoing or potential incident, contact our on-call incident response team at [email protected].
Our incident response experts are always ready to help you plan and manage global incident response. We believe in proactive responses to security events. Protiviti experts are steeped in response execution, forensic analysis, and response plan development.
---
Believe in proactive responses to security events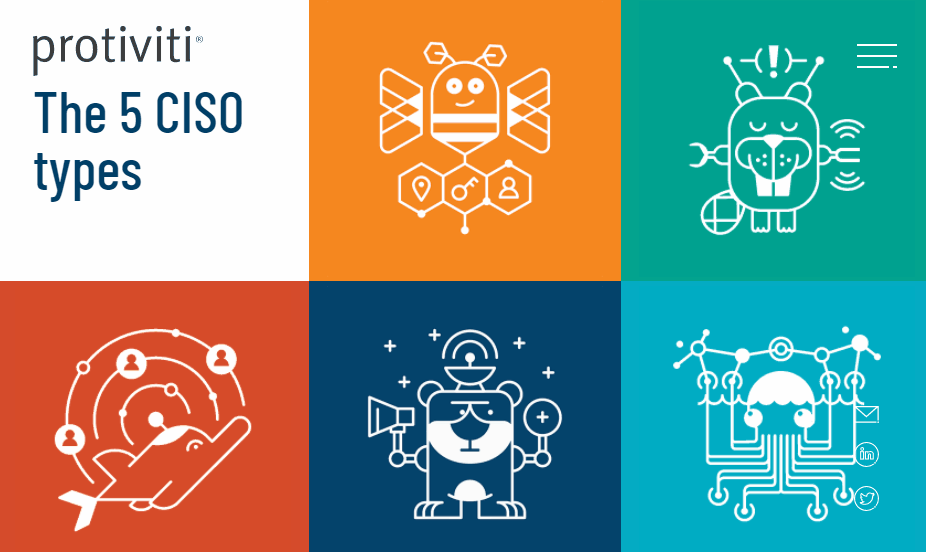 What is next for CISOs?
The CISO Next initiative produces content and events crafted exclusively for CISOs, with CISOs. The resources focus on what CISOs need to succeed. The first step is finding out "What CISO type are you?"
Get Involved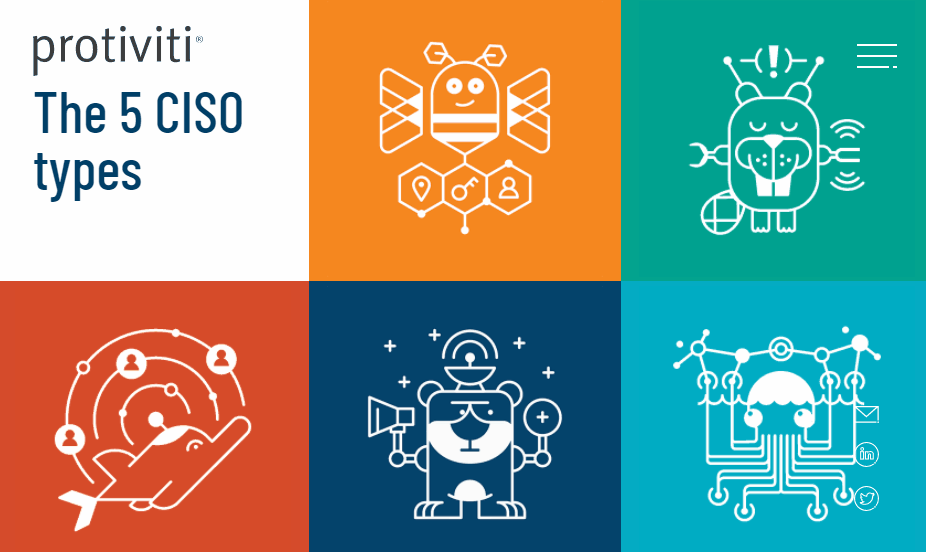 Crisis averted
A medical device manufacturing company proactively partnered with Protiviti to pinpoint a hole in their technology, avoiding a publicity nightmare.
Case Studies
Situation: A U.K.- based financial market infrastructure firm was required to enhance its cyber resilience and undertake a self-assessment to identify and prioritise areas for improvement.
Value: Protiviti supported the execution of a compliance assessment of the client's cyber resilience framework, assisted and educated information security and management staff, and recommended ways to improve governance processes and a refined approach to the self-assessment with key stakeholders.
Situation: A large private university with more than 1,000 faculty and 13,000 students sought a third-party partner to develop and execute a tabletop exercise to test the school's responsive capabilities under various stress scenarios.
Value: Protiviti's detailed exercise package gave the university greater insight into its system availability threats and sensitive data risks while increasing its capabilities to detect, respond to and mitigate incidents.
Situation: ​A Middle Eastern real estate management and global financial investment firm felt vulnerable to internal fraud and computer security. Its corporate internal audit function needed better controls in these areas across all its subsidiary companies.
Value: Gained efficiencies by converging fraud and computer security incident response into an overarching framework. Partnered with senior executives to ensure buy-in and acceptance of the business change.
Situation: The Securities Industry and Financial Markets Association (SIFMA) sought a partner to conduct its fifth Quantum Dawn cyber defense and response tabletop exercise.
Value: Protiviti helped raise awareness within the global financial services industry of current information-sharing infrastructure limitations; also determined areas of improvement in sector cyber defense and response efforts.