ESG takes center stage and inflation concerns loom large
Top Overall Priorities
Take a deep dive into the priorities shaping finance in 2023 and beyond, where ESG takes center stage and inflation concerns loom large. Below are the top 10 priorities for CFOs and finance leaders for the next 12 months.
| | | | |
| --- | --- | --- | --- |
| 2023 Rank | Area | 2023 | 2022 Rank |
| 1 | ESG metrics and measurement | 7.6 | 14 |
| 2 | Impact of inflation | 7.2 | 6 |
| 3 | Financial planning and analysis | 7.0 | 2 |
| 4 | Profitability reporting and analysis | 6.9 | 7 |
| 5 | Security and privacy of data | 6.9 | 1 |
| 6 | Strategic planning | 6.9 | 3 |
| 7 | Enhanced data analytics | 6.8 | 9 |
| 8 | National tax changes | 6.7 | 18 |
| 9 | Cloud-based applications | 6.7 | 4 |
| 10 | Routine reporting and closing activities | 6.7 | 8 |
| 11 | Process Improvement | 6.6 | 12 |
| 12 | Mobile finance applications | 6.6 | 22 |
Areas rated on a 10-point scale, where "1" reflects the lowest priority and "10" reflects the highest priority.
ESG takes center stage and inflation concerns loom large

Key Themes
ESG is the top priority

Generative AI elevates finance

FP&A continues to advance

Boosting talent is a primary focus
ESG is the top priority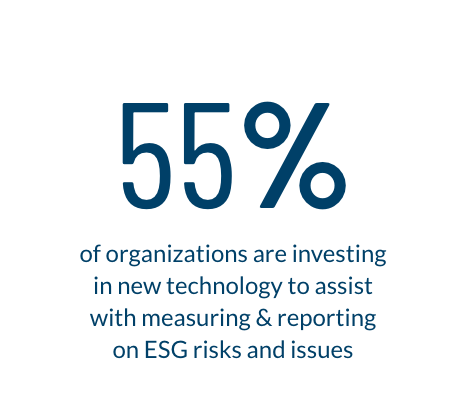 With emerging regulations, reporting and tax requirements, stakeholder demands and public scrutiny driving ESG risks and uncertainty, leading CFOs are asserting more control over organisational ESG programmes. Finance leaders are also driving the maturity of these programmes by introducing more internal controls, data management and reporting discipline, and cross-functional collaboration to ESG matters. These are among the many reasons why both public and private company CFOs and finance leaders and professionals rank ESG metrics and measurement as their top priority to address in the coming year.

In response to rising demand for quality ESG metrics and reporting, leading CFOs:
Strike the right balance among competing ESG priorities
Treat ESG as a fiduciary responsibility
Integrate ESG into enterprise risk management
Generative AI elevates finance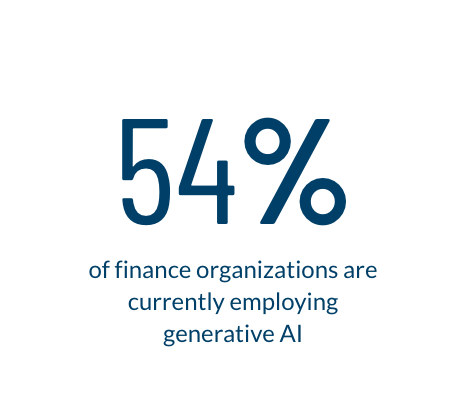 As our results reveal, a majority of finance organisations already are employing GenAI, focusing on activities such as compliance and regulatory reporting , and risk assessment and management. Interestingly, publicly held organizations are significantly more likely to be employing GenAI in the finance function compared with privately held organisations.
It is imperative for CFOs to apply their risk management mindset, controls expertise and governance experience to generative AI (GenAI) investments throughout the organisation. Leveraging GenAI to improve finance operations requires CFOs to strike the right risk-reward balance regarding the company's use of this transformative technology while establishing new governance guardrails and keeping the board up to speed.
FP&A continues to advance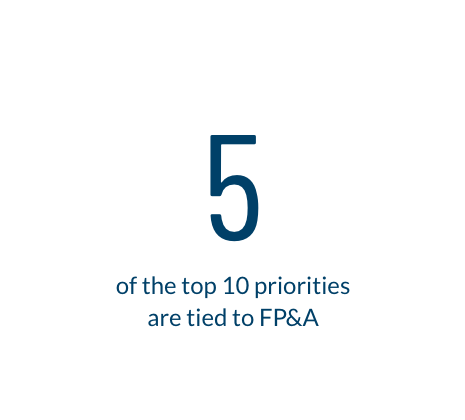 Business planning and analysis (BP&A) measures are being employed in full force – The impact of inflation, FP&A, profitability reporting and analysis, strategic planning, and enhanced data analytics are among the highest-ranked priorities for CFOs and finance teams in the coming year, reinforcing efforts underway throughout 2023 to optimise costs and planning amid inflationary trends and an uncertain global economy. More than technology improvement or risk management, BP&A-related areas stand out as top finance areas to address.
Leading CFOs are prioritising investments in advanced technologies, using more innovative predictive data modeling and expanding data collection activities to elevate planning and analysis capabilities, as well as business partnerships, across their organisations.
Boosting talent is a primary focus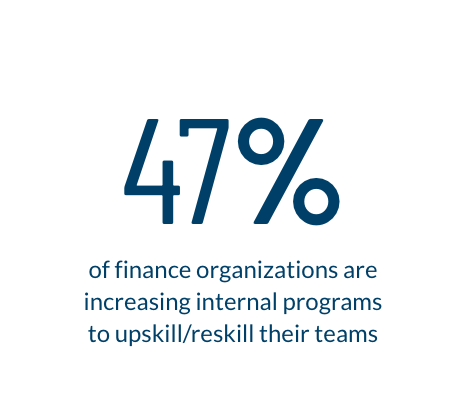 The ability to recruit qualified candidates is a concern for a majority of CFOs today, as is replacing employees who leave the organisation. Both not only top the list of HR and people-related challenges for CFOs today, but more finance leaders also are more concerned about these areas today versus last year. Even amid short-term economic fluctuations, CFOs and finance leaders are facing a dual challenge of talent shortages for key positions and skillsets (including new skills) combined with an interest in bringing in top performers to help the finance organisation address a growing list of priorities.
Many also may be reassessing their hiring needs and talent they brought into the finance organisation over the past few years and determining if they have the skills required to incorporate new processes and technologies such as GenAI.
Explore our Finance Transformation solution
Protiviti helps finance leaders address their current challenges, prepare for future challenges, and explore opportunities for continuous growth, delivering innovative solutions and supporting finance as a forward-thinking, strategic partner for the business.